by Sachi Sri Kantha, September 21, 2015
Kannan's comment and My response
A critical comment received from my friend R. Kannan, on Aug. 19 (after reading Part 29), was as follows:
Sachi, very well researched, as always. I greatly benefit from your hard and committed work. My feeling is that NSK [comedian N.S. Krishnan] was the one who was behind the idea of Nadigar Sangam. I have been trying to get some more info albeit unsuccessfully so far. Also my recollection is that Sivaji Ganesan was never allied with [E.V.K.] Sampath. He may have been sympathetic to them. On black money and MGR's earnings there are two sources; one is his weekly responses in Dinamani in the '70s and the second is the Murasoli digital archives which I would encourage you to access. MGR's statement and cross examination at [M.R.] Radha's trial [held in 1967, after the shooting incident at MGR's residence] are there and it is my recollection he reveals his earnings." 
My response, sent the following day was as follows:
"Kannan, Thanks for your thoughtful comments. I appreciate them very much. I'd like to place them at the beginning of my next chapter, with your permission.
I'm clueless about your fact that NSK was behind the formation of Nadigar Sangam. You indeed may be correct. About, NSK's life, there are many mysteries which haven't come out openly. I'm curious to know about when did he become an alcoholic, after he actively promoted anti-alcohol campaign in his songs? Was it, after his release from jail?
I remember you did write earlier as well that Sivaji Ganesan was not allied with Sampath. You may be correct here too. But, I have depended on Hardgrave's 'Pacific Affairs' 1964-65 paper on, 'The DMK and the Politics of Tamil Nationalism', in which he has a sentence which reads, 'Shivaji Ganesan extended his support to Sampath's Tamil Nationalist
Party but warned, 'Artists keep away from politics.' His cited original references for this quote are to 'Economic Weekly', Sept.24, 1961.
Hardgrave also REPEATS the same information in his 'Asian Survey' Mar. 1973 paper 'Politics and the Film in Tamil Nadu: the stars and the DMK'. I find this article the best and very informative, because he had interviewed many film personalities including MGR, Sivaji Ganesan, SSR, M.R.Radha (in Madras Center Jail!), Panju of Krishnan-Panju duo, Murasoli Maran.
Thanks for letting me know about Murasoli's digital archives. As of now, I have never bothered to check it. I did get MGR's testimony from Malai Malar net versions, published between May 31 2012 and June 15 2012 from the shooting Case. While checking it yesterday, I found a contradiction, and it was illuminating to the issue I had covered in this part (part 29).
During cross examination, MGR had answered that for acting in 'Anbe Vaa' movie, he had received, Rs.150,000! This should be the 'white money' payment. This was in 1967.  Then, A.V.M. Saravanan had stated in his 2005 memoir, that they had to pay Rs 300,000 plus 25,000 for the same movie. Thus, this makes one infer that Rs. 175, 000 was 'black money' payment."
Further on White Money and Black Money Earnings
I wish to add a paragraph from Robert Hardgrave's 1975 essay, which was inadvertently missed in part 29. According to Hardgrave,
"MGR is today the highest paid star in South India, and while there are Hindi stars who may be paid more for a single picture, MGR – because of the large number released each year – has topped all Indian film artists in annual income and paid an income tax of nearly 7 lakhs [Rs. 700,000] on his reported earnings. The amount he receives per picture varies, but he is rumored to get about six lakhs [Rs. 600,000] for a film – most of it 'black'. Shivaji [Ganesan] who reportedly receives two to three lakhs [Rs. 200,000 – 300,000] per film, has made wise investments and has substantial properties. MGR, however, has been less careful. One associate believes that the DMK has been a financial drain on him. 'The white money is taken away by taxes; the black money by the party'. A considerable portion as well goes to fulfil his philanthropic image, an investment in his continued popularity and following among the masses."
Personality, Character and Regular Routine
As of now, I haven't described what sort of a person MGR was in his real life. For this information, we have to rely on what is recorded by his assorted helpers, after his death. 'No man is a hero to his valet' is an adage in English. But, with a notable exception (like R.M. Veerappan, MGR's manager of Satya Studio and later a Cabinet colleague), MGR's personality and character were adored by his valets.
K.P. Ramakrishnan (b. ~1930) functioned as a personal body guard, 'dupe' actor in stunt scenes since Nadodi Mannan (1958) movie for MGR for nearly 30 years. He had serialized his reminiscences in Thina Malar journal. I summarize below Ramakrishnan's as well as Ravindar's (one of MGR's writing assistants, who joined MGR's drama troupe in 1954) records on MGR's personality, character and regular routine from 1950s to 1977, until he shifted his career from an actor to full time politician. Ramakrishnan is of Kerala origin, but long settled in Tamil Nadu.
MGR gets up regularly by 4 am. First item for the day was his body building exercises in his mini-gym. Then, he drinks a cup of ovaltine (malted milk) and takes rest for an hour. Around 8 am, he takes his breakfast, consisting of South Indian foods idli or thosai with mutton korma (marinated mutton). After breakfast, he prays for a while in front of his mother's framed photo. By 10 am, he drinks Sathukudi fruit (sweet lime, Citrus limetta) juice. It was his conviction that Sathukudi juice cleanse his blood and reduces body heat. By 1 pm, he eats lunch. If a shooting is scheduled, then he shares his lunch with fellow artistes and technicians with at least 20 folks. Non-vegetarian items like mackerel fish and chicken fry were his favorites. Only on Fridays, MGR limits his meal to vegetarian items. Then, he rests in chair for two hours, before commencement of shooting. His dinner at home consists of idli, idi-appam, sambar with vegetables like tomato. Before retiring to bed, he eats two bananas and drink a cup of ovaltine.
While recuperating at a hospital bed in Brooklyn, New York, following his life-threatening stroke and kidney complications, MGR had given some health advice to Sivaji Ganesan's wife Kamala to protect her husband. According to Ganesan's recollections, "He [MGR] had said to Kamala, 'This boy is as short tempered as I am. Do not make him angry. He has a weakness for good food. Do not add too much salt in his diet. To tell you the truth, I also love aapam and salt fish curry as much as he does. Do not give it to him very often. My health has suffered because I ate too much such food.' "
MGR was a strict teetotaler, and also refrained from smoking cigarette and chewing betel. Though he tolerated cigarette smoking (comedian Nagesh) and alcohol use (M.R. Radha, lyricists Kannadasan and Vaali for example) among his fellow actors to a degree, he would insist to his junior contemporaries that these unhealthy traits were not to his liking.
MGR also would hardly tolerate behavioral disrespect to seniors, such as crossing one's leg while seated, or not standing up when a senior passes by. To the best of his ability, protecting his fellow colleagues in movie industry or those who are less fortunate, from hunger was MGR's passion.
While traveling in car, MGR preferred to listen to Karnatic Music songs of M.K. Thyagarajah Bhagavathar, nagaswaram instrumental music. When he fiddles with his nose infrequently, it may indicate that he was in anger or irritated with something. At his home, he had set up movie projection facilities and enjoyed watching the 'rushes' of his shooting scenes as well as other quality movies in the company of his helpers.
MGR was also a 'moody' person. He disliked his helpers describing events of the day in 'beating around the bush' style. He wanted the messages to be delivered crisply and in easily understood style. There was another condition too. Apt timing to report events was essential. Only what was needed at that particular moment should be delivered. The rest should be told, only when MGR asked about it. When he became angry, MGR would hit his helpers. Then, after his temper had cooled, MGR would offer money to compensate the victim's wounded feeling. Ravindar had noted that Ramakrishnan was the one who benefitted most by MGR's short temper. MGR was also keen that his 'designated' helpers (quite a range – such as managers, writers, account clerks, cooks, drivers, body guards, gardeners, massagers) should do only the task they were assigned to perform, and not any tasks interchangeably.
MGR was a risk taker par excellence. Kondath Mohandas, who functioned as MGR's bogey man' and 'trouble shooter' in the last 10 years of the actor's life as the Chief Minister of Tamil Nadu, had observed in his memoir that when warned about the risks involved in supporting the Liberation Tigers of Tamil Eelam (LTTE) led by V. Prabhakaran and antagonizing the Indian officialdom in New Delhi, MGR had retorted that, 'Life is not worth living without risk taken.'
On the character traits of risk takers, risk averse folks and risk neutral people, Robert Charette had offered the following distinction. "Value judgments and psychology highly influence a person's behavior in the face of a perceived risk. Some people are risk takers; others are risk averse; and still others are risk neutral. Risk-averse people are those who will only take a risk if the odds are favorable, whereas risk-neutral people will take a risk if the odds are favorable, but will continue to take the risk as long as it yields a profit on average, even after a string of losses. Risk takers are those who are willing to accept situations possessing less than favorable odds. To risk-averse individuals, risk connotes something negative, whereas to risk takers, risk is (always) heard as the siren song of opportunity."
It is a reality that, if not for this risk taking trait of MGR (during 1984 and 1987), LTTE would have wilted prematurely in 1980s itself.
About the story for a movie plot, MGR's conviction was, "A story is like a child. It should be brought forth by one individual only. What is produced by combined thoughts of four individuals cannot be a good story."
Views of MGR's illustrious contemporaries on rapport with the audience
MGR's movies had been roasted by Tamil movie critics for (1) their stereotype, two dimensional portrayal of hero characterization, and (2) pampering the illiterate Tamil masses by fist fights. To illustrate, how wrong were MGR's movie critics among Tamil speakers (such as K. Sivathamby and M.S.S. Pandian) and elsewhere, in evaluating his movie roles, I cite the views of his three illustrious contemporaries.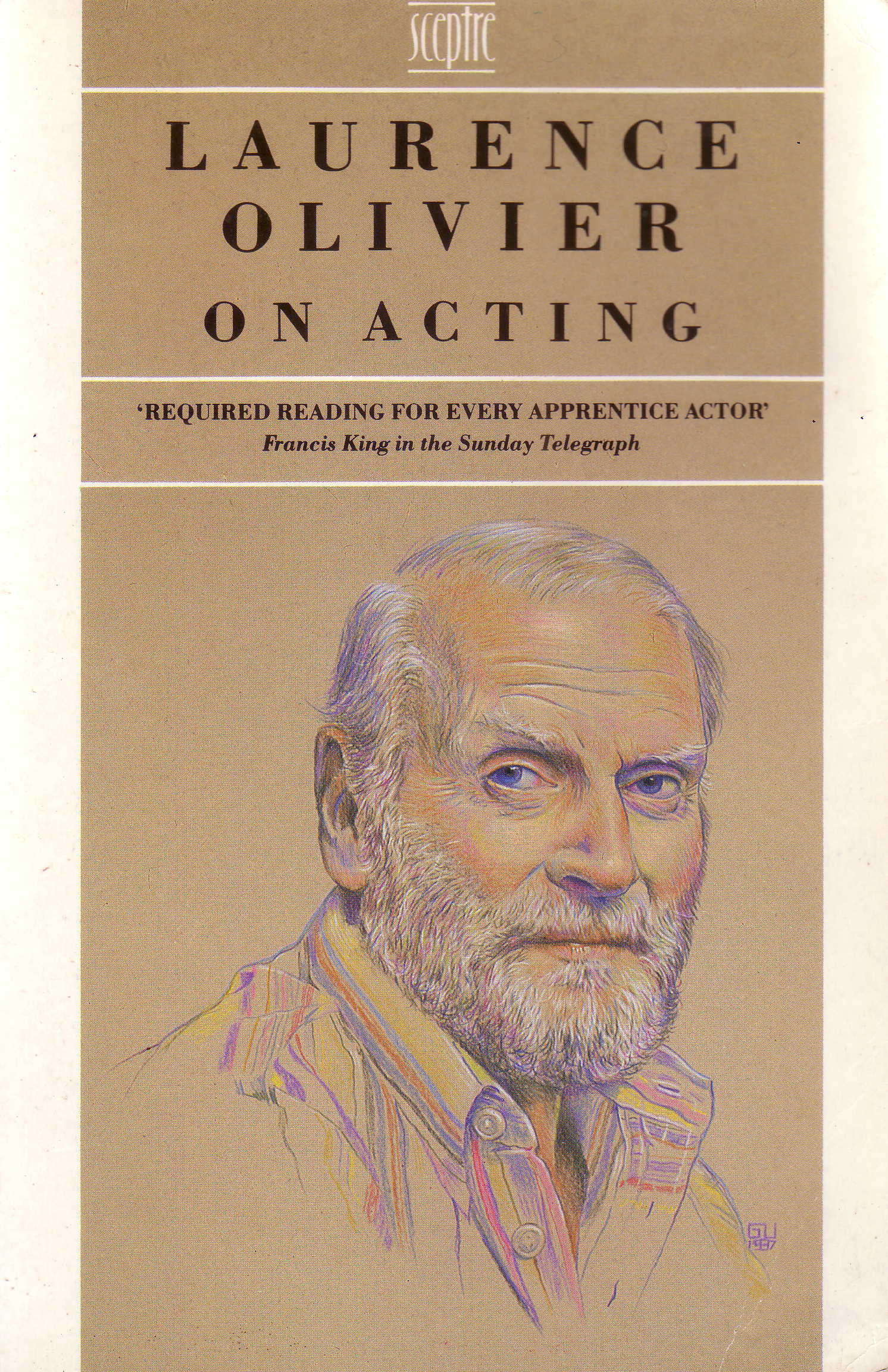 The one and only Laurence Olivier (1907-1989), renowned stage and movie actor, in his book 'On Acting' (1986) had offered the following advice. "Never underestimate the audience, never patronize them, because, if you do, they will know. They are far more intelligent than you may think. They pay your bills and fill your stomach. Without them you are in an empty room again with a bare cupboard. You must always treat them with respect, be they one or a thousand." One would presume that MGR also had the same sentiments about his audience, as that of Olivier.
Marlon Brando (1924-2004) also had re-formatted the similar thoughts in his autobiography 'Songs My Mother Taught Me'. He had said, "People often say that an actor 'plays' a character well, but that's an amateurish notion. Developing a characterization is not merely a matter of putting on makeup and a costume and stuffing Kleenex in your mouth. That's what actors used to do, and then called it a characterization. In acting everything comes out of what you are or some aspect of who you are. [Note by Sachi: words in italics, as in original.] Everything is a part of your experience. We all have a spectrum of emotions in us. It is a broad one, and it's the actor's job to reach into this assortment of emotion and experience the ones that are appropriate for his character and the story."
I also cite the opinion of eminent Japanese director Akira Kurosawa (1910-1998) on the snobbish movie critics. He had opined to his interviewer, "Critics may be affecting today's audience negatively; they see films here [pointing to his head.] No! I want to tell them to see films here [pointing to his heart.] because I make films thinking that way. I do not want them to try to reason everything. The people who pay to see films will see a film as it is. Furthermore, I do not believe that film is simplistic, but multifaceted. Ideally, a film should be spherical. This is physically impossible; however, it is possible to approach such a shape. A film should appeal to sophisticated, profound-thinking people, while at the same time entertaining simplistic people. Even if a small circle of people enjoy a film, it will not do. A film should satisfy a wide range of people, all the people."
Listless critics of MGR Movies 
The problem with listless critics of MGR's movies, was that they were totally ignorant about movie making in other cultures and writings of movie maestros. A flawed critic M.S. S. Pandian (1957 – 2014) from socialist school, whose extended essay, 'The Image Trap: M.G. Ramachandran in Film and Politics' (1992) is still cited as a holy grail of anti-Dravidian literature, has the following lines:
"MGR's screen roles comprised several stereotypical characters, all of which constituted the MGR. A characteristic MGR role was that of a working man attempting to combat everyday oppression. Thus, he had acted as a peasant, fisherman, rickshaw-puller, carter, gardener, taxi driver, quarry worker, circus artiste, shoe-shine boy, cowherd etc. In fact, many successful MGR films get their titles from these occupational groups of subaltern classes: Thozhilali (Worker, 1964), Vivasayee (Peasant, 1967), Padakotti (Boatman, 1964), Mattukara Velan (Cowherd Velan, 1970). Rickshawkaran (Rickshaw puller, 1971) and Meenava Nanban (Fishermen's Friend, 1977)."
I picked these four lines, because four of the movies cited by Pandian were released between 1964 and 1970. All relates to the travails faced by the majority of post-independent Indian populace. Pandian had erred in identifying only the screen roles of MGR as 'stereotypical characters'. If so, the roles portrayed by MGR's contemporaries such as Chaplin, John Wayne, Clint Eastwood and Toshiro Mifune (to name only a few actors) also belong to the same category.
Pandian also describes the use of food, in many MGR's movies as 'employing a carefully constructed system of mise en scene'. The French expression, simply means, 'placing on stage', i.e., visual theme. Pandian's gripe was that, in all the frames, MGR plays to the balcony, by characterizing an illiterate village bumpkin. So what? One may ask, as MGR (like Chaplin) had experienced humiliating poverty in his early life (and he was not faking it!), and majority of the movie going public in India could identify themselves with such a precarious life, what is wrong in characterizing such life in numerous movies?
This is what, the inimitable Chaplin pointed out in doubting the authenticity of Shakespeare's authorship of his plays. Chaplin wrote, "In the work of the greatest of geniuses humble beginnings will reveal themselves somewhere – but one cannot trace the slightest sign of them in Shakespeare….I am not concerned with who wrote the works of Shakespeare, whether Bacon, Southampton or Richmond, but I can hardly think it was the Stratford boy." Another of Chaplin's vital thought was, "The so-called realism [in movies] is often artificial, phoney, prosaic and dull; and that is not reality that matters in a film but what the imagination can make of it." Pandian's book (1992) provides a bibliography listing 115 items. But, excluded in them were the works of Chaplin and Olivier! 
In another page, without any context, Pandian had presented a particular point made by fellow actor, comedian and political critic Cho Ramaswamy's, following MGR's death in Dec 1987. It was as follows: "According to Cho Ramaswamy, a co-actor of MGR in a number of films, 'All the fights in his [MGR's] films were personally shot and edited by him'." [Cho Ramaswamy, 'MGR: Triumph of will', Indian Express, Dec. 26, 1987] So what? Fifteen years later, the same Cho himself, had published his expert's opinion on MGR's multi-faceted talent in movie making in 2007. I provide the translation below.
"What I have observed in the cinema world was another special distinction MGR had. He was well versed with all aspects of movie making. There is no doubt that he did possess all the qualities and attributes of a good director. I have heard that he's an expert in shooting fighting scenes. On occasions, when some films had title credit, 'direction – MGR', I have heard that some mention that 'he had used someone else's direction and placed his name for vanity.' This is nothing but nonsense. To go further, even if some director's name is mentioned, it was MGR who would have directed many frames. This was the reality.
"In the movie world, there is a common impression about difficulties with MGR. The charge was that, due to his indifference in handling call sheets, many producers are faced with numerous difficulties. Those who had produced movies with MGR had complained the same to me, when those movies were in production. One producer griped, 'Enough of this problem.' Another producer, even spoke worse than this. I had to pacify another producer who was so upset. All these guys, subsequently produced their next movies with MGR too.
"The reality was that, whatever difficulties were faced by MGR movies during production, at the end, producers could reap few 100,000 rupees profit. Compared to making movies with other actors, it is not so easy to produce a MGR movie. But, the bottom line is, making a movie with MGR is profitable compared to making a movie with other actors.
"Philanthropy of MGR is well known to all. Some do say, 'He does this to reduce his load in paying income tax, or for publicity.' Even if this was so, one should think how many of us have the heart to provide such service to the less fortunate. Furthermore, much had benefitted from MGR's assistance in time, done without any publicity. Those who had received such help, had told me openly. There isn't anything which can be compared, when such help is done in times of need. That MGR had offered his help to many in such occasions cannot be refuted at all." 
Pandian's another pet peeve was that MGR had been deified by illiterate Tamil masses. He had written, "Deification of human beings is a generalized religio-cultural practice in Tamilnadu, particularly among the non-Brahmin caste groups. People deify the good, the troublesome and the heroic." But, he hardly offers any comparison to deification practiced in Communist circles, like the tombs of Lenin and Mao Ze Dong in Russia and China respectively.
Cited Sources
Marlon Brando: Songs My Mother Taught Me, Century, London, 1994.
Bert Cardullo (ed): Akira Kurosawa Interviews, University Press of Mississippi, Jackson, 2008.
Charles Chaplin: My Autobiography, Penguin Books, Harmondsworth, Middlesex, 1966.
Robert N. Charette: Managing the risks in information systems and technology. Advances in Computers, 1997; 44: 1-58.
Robert L. Hardgrave Jr: When Stars displace the Gods: The Folk Culture of Cinema in Tamil Nadu, Essays in the Political Sociology of South India, Usha Publishers, New Delhi, 1979, pp. 92-124. [Originally appeared, as Occasional Papers No. 3, Center for Asian Studies, University of Texas at Austin, 1975].
Mohandas: MGR: The Man and the Myth, Panther Publishers, Bangalore, 1992.
Laurence Olivier: On Acting, Hodder and Stoughton Paperbacks, London, 1986.
M.S.S. Pandian: The Image Trap: M.G. Ramachandran in film and politics, SAGE Publications, New Delhi, 1992.
Malathi Rangarajan: Double impact (reminiscences of K.P. Ramakrishnan, MGR's 'double' and personal bodyguard). The Hindu (Chennai), June 8, 2013.
K.P. Ramakrishnan: MGR Oru Sagaaptham [MGR, An Epoch], Vikatan Pirasuram, Chennai, 8th ed. (originally published in 2007), 2013. (in Tamil).
Cho [Ramaswamy]: Athirshtam thantha Anupavankal [Lucky Experiences], 3rd ed., Alliance Company, Chennai, 2008. (in Tamil)
Ravindar: Pon Mana Chemmal MGR [Golden Hearted MGR], Vijaya Publications, Chennai, 2009, pp. 39-41. (in Tamil)
Saravanan: AVM60- Cinema, Rajarajan Pathipagam, Chennai, 2005, pp. 159-179. (in Tamil)
Sivaji Ganesan: Autobiography of an Actor, English version by Sabita Radhakrishna, Sivaji Prabhu Charities Trust, Cehnnai, 2007, p. 223.